Features
At Behavioral Health Connection, we strive to take on all the heavy lifting for you! Just some of our features are listed below:
Our Top Features
Unlimited Appointments
Calendar / Scheduling
Unlimited Patients/Clients
Unlimited Patient Records
Unlimited Assessments
Unlimited Comments
Unlimited Goals
Unlimited Notes
Unlimited Authorizations
Unlimited Caseloads
Unlimited Teams
Unlimited User Certifications
Unlimited Locations
Clone Existing Records
Clock In/Out Functionality
Advanced Reporting
Save Records as PDF
Upload Custom Documents
Electronic Billing
Instant Insurance Verification
ERA Visualization & Reporting

Client Features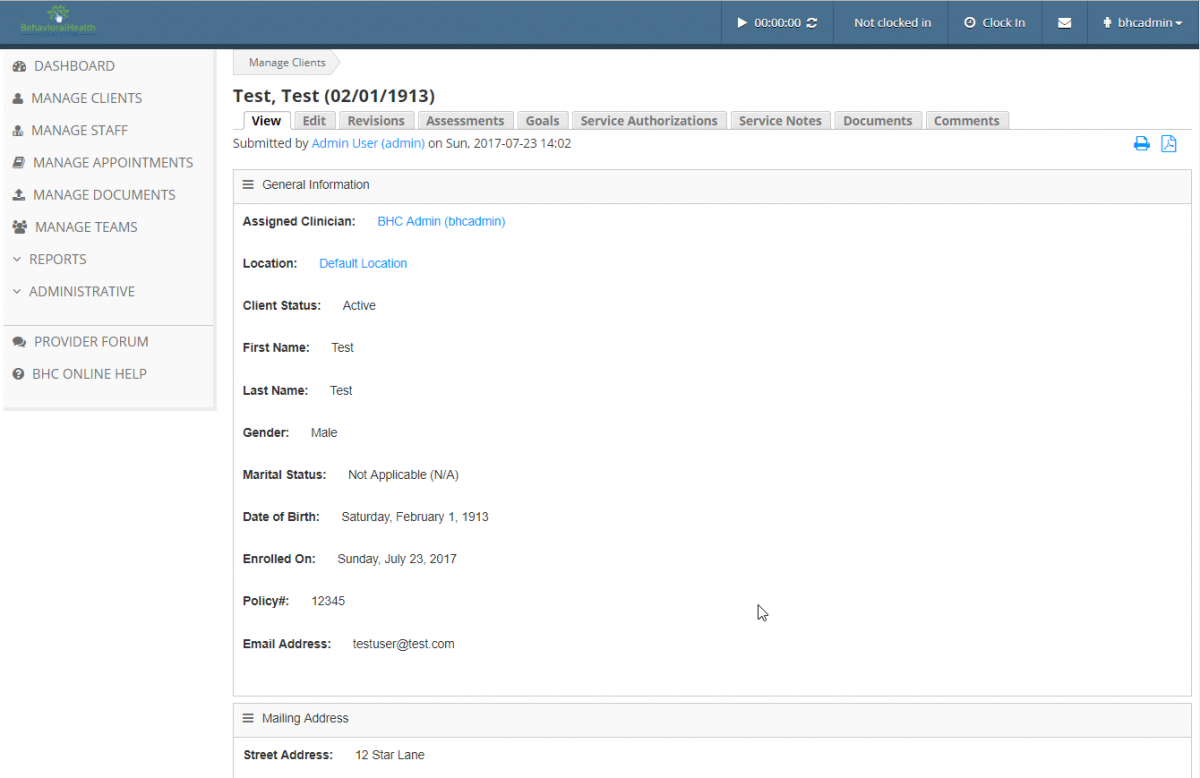 BHC can easily handle any number of clients, recording not just basic intake information, but also a wide variety of Assessments, Goals, Service Authorizations, Service Notes, and more.
All sensitive files and data are stored in an encrypted format for added security.
All client-related records can be easily saved as PDF file, or printed.
Clients can be assigned to particular clinicians, added to teams, locations, etc.
Staff Features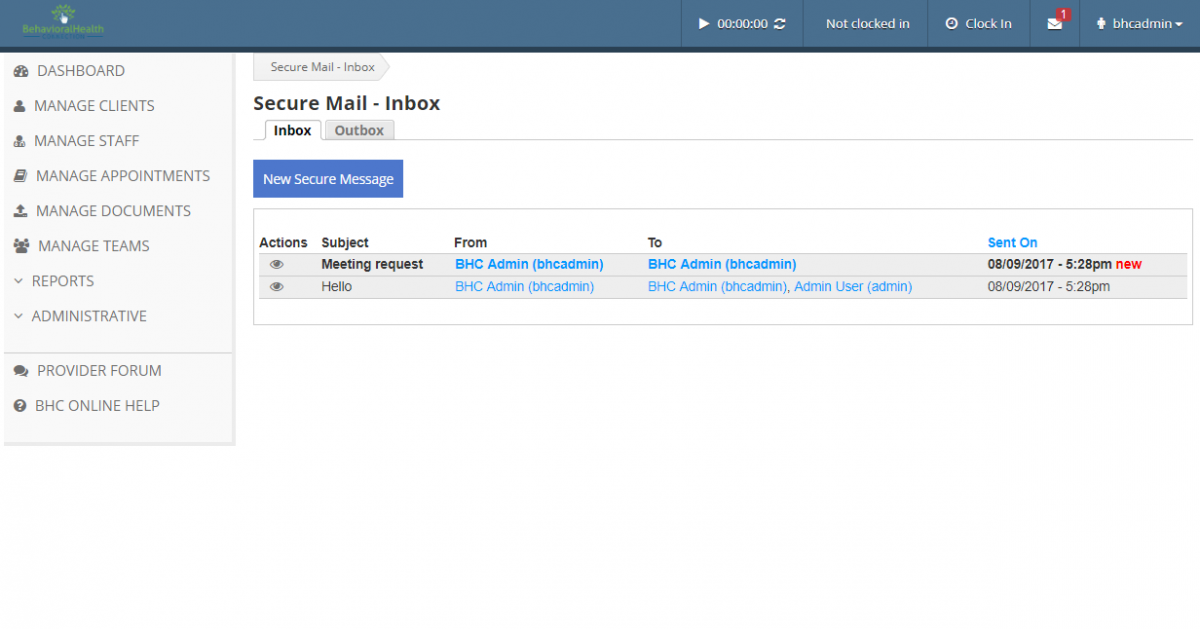 BHC is proud to offer a robust internal secure email system, so that staff members can send messages and files between each other. Unlike basic email, which is forbidden by HIPAA rules, BHC's email is always encrypted and stored securely.
Additionally, much of your agency's HR management can be handled within BHC! In addition to standard biographical, certification, and employment information, users may have different levels of access, clock in/out functionality, and team & client assignments. Each user has access to the site-wide calendar, but also sees a preview of just events pertaining to them. Administrators can quickly and easily run reports on user activity in the system.
Electronic Billing
In addition to instant insurance verification, BHC Portal can easily handle submitting your Service Notes as claims to government and private insurance payers. We can even receive ERA's and automatically mark claims as paid in full, paid with adjustment, or unpaid. We have partnered with Availity to bring electronic billing to our clients at some of the lowest rates in the marketplace. Contact us today for more information!
Cloud Hosting
Your installation of Behavioral Health Connection software is on a safe, cutting-edge cloud-based server, custom configured for your agency's needs. With BHC, there is no need for extra IT staff to handle the maintenance of hardware upgrades and no need for costly hardware contracts for failed equipment. And with robust security, you can rest assured they are 100% HIPAA-compliant! See what our technology can offer you!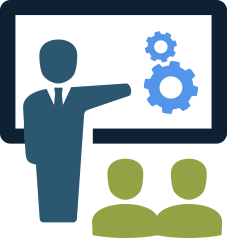 Training and Consultation
Need a little extra help? No problem! Behavioral Health Connection is happy to offer both free and paid support and training, to make sure you get the most out of your BHC software. In addition to a wealth of freely available tutorials online, you can also count on us walk you through any rough patches you may encounter.
It's our goal to make sure you are as thrilled to have BHC a part of your practice as we are to have you as our client!